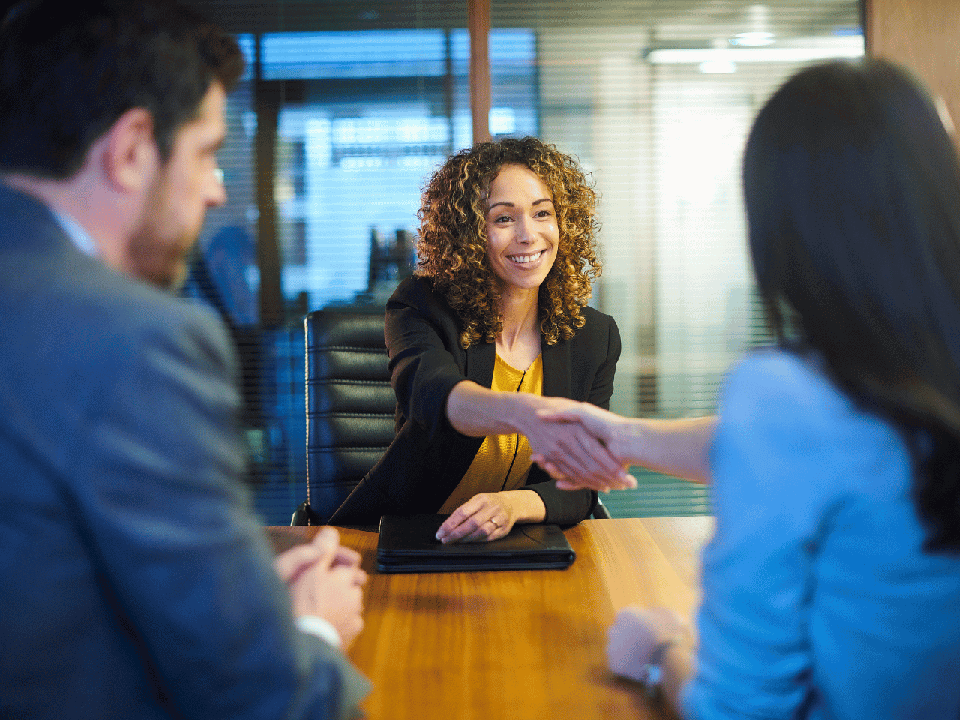 Job Seekers: 7 Quick Tips for Getting Noticed by Recruiters
Are you on the hunt for your dream job in a competitive job market? In the ever-evolving job landscape, standing out from the crowd is essential. This is your guide to getting notice by recruiters. To help you land that perfect position, we've gathered some creative tips that you can use when interacting with recruitment agencies, head hunters, and hiring companies.
Deconstruct the job advertisement:
When you see a job advertisement on one of the many job posting sites or receive a job alert, don't just skim through it. Take the time to deconstruct the requirements, skills, and responsibilities. Make a list of keywords that frequently appear. These are often the most important things the company is looking for in a candidate. Tailor your application and interview responses to highlight these skills and qualities.
Understand the resource of recruitment specialists:
Staffing companies and recruitment agencies have a wealth of industry knowledge. When you find one that specialises in your field, or even just one with a good track record, consider reaching out. Their expertise can give you an edge in understanding what employers are looking for. They can also guide you on how to present your skills and experiences effectively.
Enhance your digital presence:
In today's digital age, your online presence matters. Especially now that there is so much recruitment online. Ensure your LinkedIn profile is up-to-date and professional. Share relevant content, join industry groups, and connect with professionals in your field. HR recruitment specialists often scout for talent on LinkedIn, so make it easy for them to find you. Don't just focus on getting hired; market yourself as a digital talent. Share your expertise and insights on industry blogs, forums, and social media. By demonstrating your knowledge and passion, you can become a go-to candidate for hiring companies looking for experts in your field.
Explore open recruitment strategies:
Some companies engage in open recruitment, which means they are always on the lookout for top talent, even if they don't have open vacancies. Be proactive and reach out to these organisations. Want an easy way to get on their radar? Send a well-crafted, personalised application expressing your interest in their company. Showing initiative and interest in the company sometimes goes a long way to making you stand out.
Remember the art of storytelling:
During interviews, don't just recite your qualifications; tell a story. Share real-world examples of how you've utilised the skills and qualities they're looking for. Paint a picture of your accomplishments and how they align with the company's values and goals. At the end of the day employers are looking to hire a person, not a list of skills, so make sure you show off your personality and unique qualities.
Explore internal recruitment:
If you're looking for new opportunities within your current organisation, approach the internal recruitment team. They know you and your work, which can be an advantage. You should still, however, prepare as rigorously as you would for an external interview. Your familiarity with the company should be a bonus, not an excuse for complacency.
Attend networking and industry events:
Attend events that will allow you opportunities to connect with professionals in your field. You never know when you might meet a hiring manager, so have your elevator pitch ready. Additionally, some hiring agencies near you might host events or webinars – these are golden opportunities to make connections.
Remember:
In today's current job market, creativity and adaptability are your greatest assets. Embrace these tips, make the most of your opportunities, and stay proactive in your pursuit of your dream career. Remember, it's not just about finding jobs; it's about finding the right job for you. Good luck!
About Job Crystal:
Job Crystal is a leading innovator in the field of recruitment AI, dedicated to creating cutting-edge technologies that help make a dent in unemployment. With a strong focus on ethics, transparency, and human collaboration, we strive to develop AI systems that empower individuals and organisations while upholding the highest standards of responsibility.